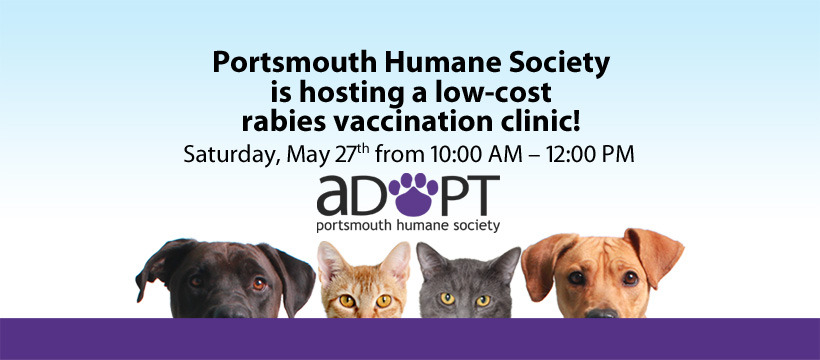 May 27, 2017 at 10:00 am
Portsmouth Humane Society
Low-Cost Rabies Vaccinations
The Portsmouth Humane Society is hosting a low-cost rabies vaccination clinic on Saturday, May 27th from 10:00 AM – 12:00 PM. The cost is $10.00 per vaccination (only rabies vaccinations will be offered).
This event is first come, first served and is open to everyone in the Hampton Roads area. All animals must be properly secured either on a leash or in a carrier. Be sure to get here early so your pet doesn't miss out!
Special thank you to Dr. Leslie Dragon from Four Paws Mobile Veterinary Clinic for her help. For more information, please call (757) 397-6004.
PHS reserves the right to refuse service at the discretion of the veterinarian and/or shelter staff.