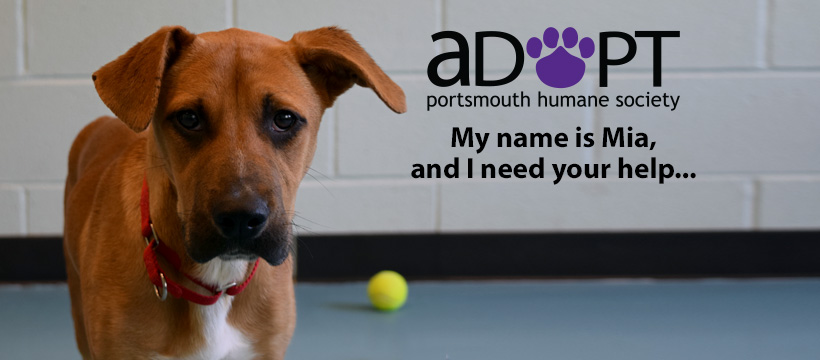 Raised $1000
Donors 21
Goal $1000
Mia needs your help...
Mia is a sweet, six-month-old puppy that came to us, via one of our rescue partners, from a high-kill shelter. She arrived with her brother, Emerson, and we noticed right away that something was off. She couldn't bend one of her back legs and it was making it difficult for her to get around.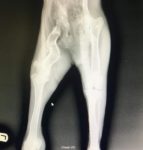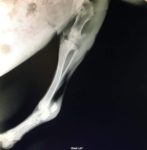 X-rays during her vet visit revealed that her leg had been broken in multiple places. Because it was never set properly, the bones have fused back together incorrectly limiting her range of motion and preventing her from being able to walk, run, and play like a puppy should be able to.
The best solution now is to amputate the leg while Mia is still young. Once she has recovered from the surgery, she will be able to live a normal, happy life and that is our ultimate goal…to make sure Mia is happy and healthy.
The Portsmouth Humane Society is an open-admission, non-profit, 501(c)(3) shelter. We need your help to raise the money to cover Mia's surgery. We won't ever know how this happened to her or what she went through, but it's up to us to help her now. Please consider helping this beautiful puppy live the life she deserves by donating to her surgery fund through the "Donate Now" button above.
The Portsmouth Humane Society is a 501(c)(3) non-profit organization; EIN 54-0560059. Your gift may qualify as a charitable deduction for federal income tax purposes. Any money raised above the cost of Mia's surgery will be used to help other needy animals in PHS' care.